12 February 2020
Country: Jordan
Do you speak MIL?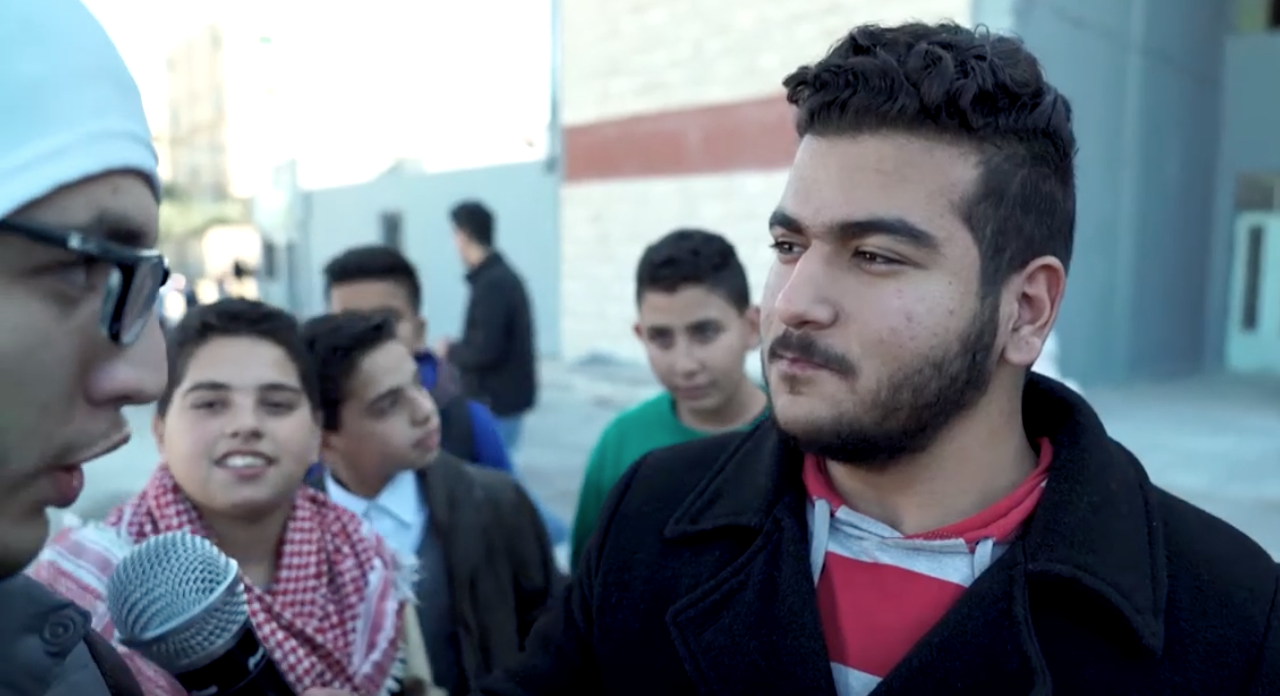 The Support to Media and Information Literacy in Public Schools project (lead by Media Diversity Institute, with UNESCO Amman and Jordan Media Institute as project partners) asked this question across Jordan, during the course of our two year project.
Over the past two years, the project has trained fifteen "master trainers" who in turn trained thirty teachers and principles who brought media and information literacy clubs to 244 students in fifteen different schools in Zarqa, Irbid and Ma'an governates. By the end of the project, the students had not only learned the basics of critically analyzing and fact-checking social media posts, but also basics of photography, interview skills, video shooting and editing and how to use media as a tool for empowerment.
The project kicked off the project with a "Master Trainers Training" in Jordan, which trained fifteen media and journalism experts from around the country about the basics of media and information literacy education and guidelines for how to mentor teachers as they implement the curricula into extra-curricular after school clubs for their students.
Next, the trainers brought the lessons from their training to teachers and principals from across the country, engaging them in an interactive training retreat designed to make them comfortable with the teaching materials, and prepare them to implement the curricula in their classrooms.
From there, teachers were able to use the information to pilot the media and information literacy after school clubs with their students, facilitating conversations about how to fact-check social media, and how to avoid spreading unverified information.
"Before, when I used to hear about a school holiday, I would immediately tell all of my friends," said Aya Abu Fares, a 17 year old student at the Sukaina Bint Al-Husain School.
"Now I make sure it is true, before spreading the news."
But the project doesn't only help students resist spreading fake news about days off—it also enhances valuable critical thinking skills, and teaches the students the basics of media production. By the end of the training, students were producing short informational videos of their own, about media and information literacy for their peers.
"Oftentimes I found myself learning from my students," said Hilal Zeidan, a teacher at the Prince Hasan School for Boys.
"It is a new kind of science, in our age of the technology revolution," he continued. "It is just as important to learn as biology or chemistry or another natural science."
Many of the teachers also heard feedback from parents that students had brought their teachings home, and were sharing what they had learned with their families—proof that the project had a ripple effect beyond the classroom.
Perhaps most importantly, students became familiar with their responsibility towards defending freedom of expression—something that has not always been easy in the Middle East and North Africa (MENA) region.
"Now I know that my freedom of expression is finished when the freedom of expression of others is taken away," Abu Fares says in our video.
"This is a lesson that I will carry with me for the rest of my life."
For more information about the Support to Media and Information Literacy in Public Schools, check out the project page here. Don't miss our final video on the project here.