21 March 2019
Country: United States, Global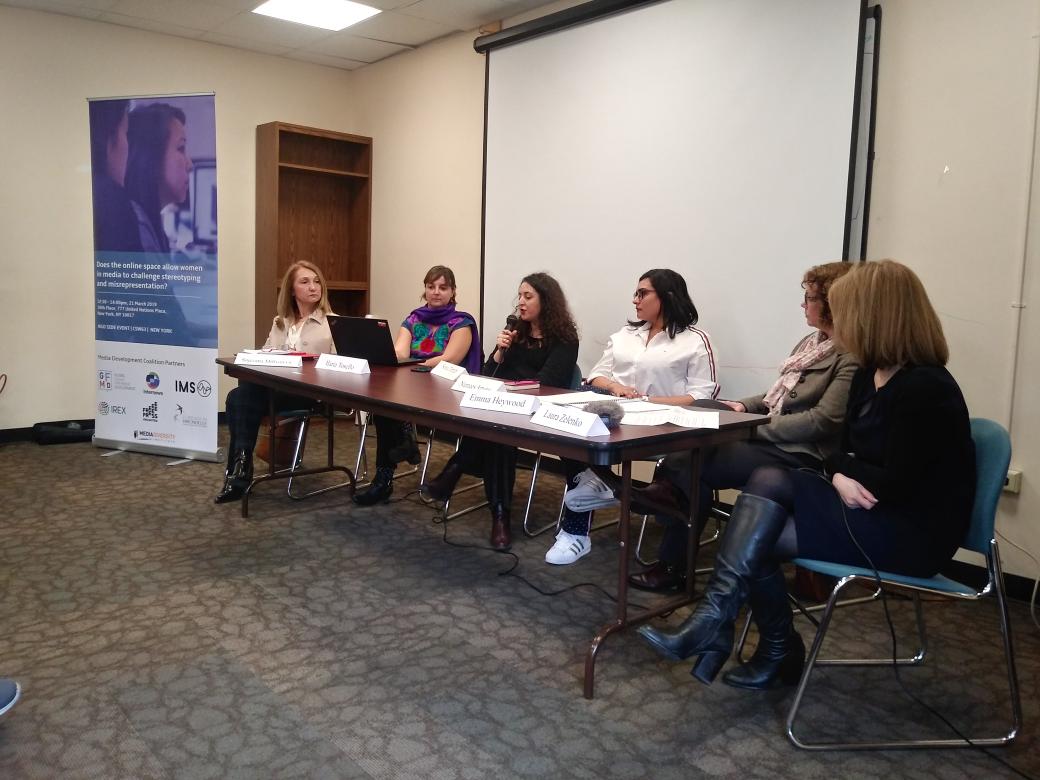 In honor of International Women's Month, Media Diversity Institute joined a Global Forum for Media Development (GFMD) panel titled, Does the online space allow women in the media to challenge stereotyping and misrepresentation?
The event was held as part of the United Nation's Commission on the Status of Women in New York City.
"The digital world is a space that is accessible to everyone, provided that technical obstacles are surpassed," said Dr. Snjezana Milivojevic of the University of Belgrade's Media Studies department, who represented Media Diversity Institute on the panel.