Dates: 10-12 October 2019
Location: Berlin, Germany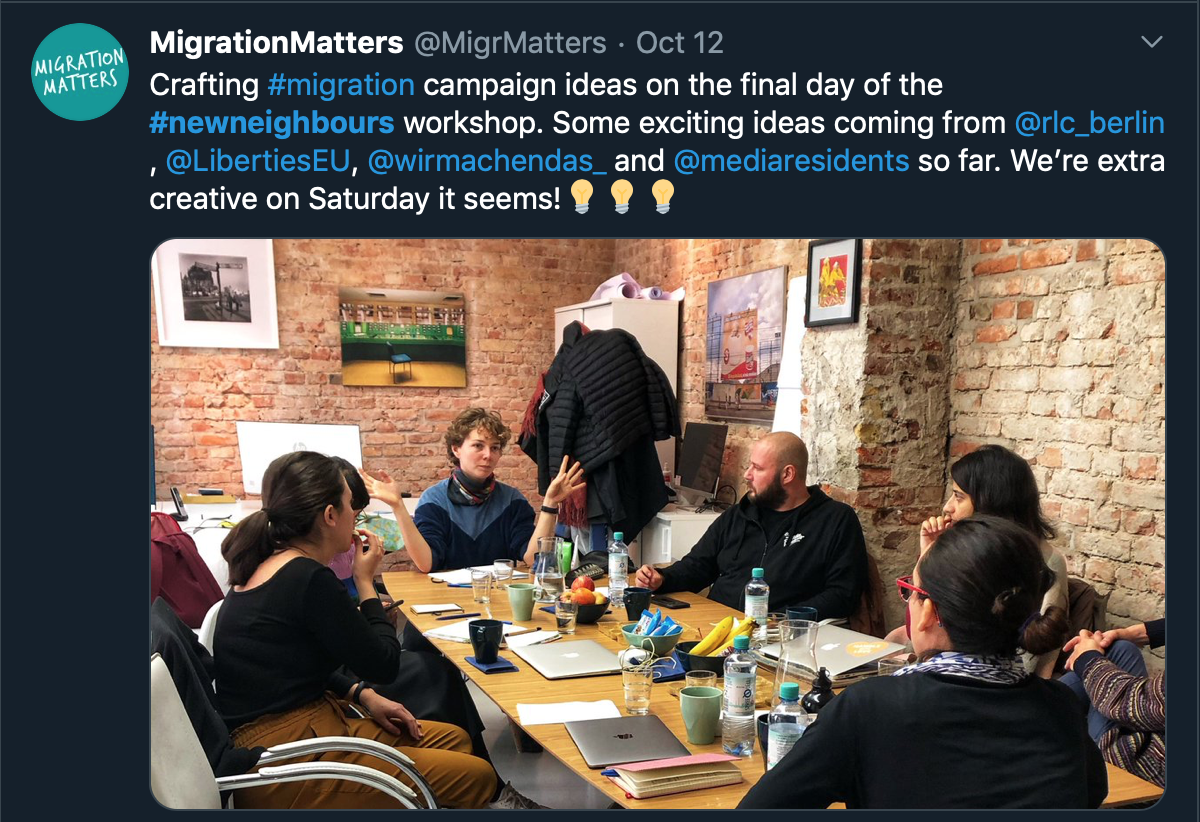 Media Diversity Institute (MDI) recently completed the fourth New Neighbors media training for CSOs in Berlin, Germany.
New Neighbours is a European Broadcasters Union-led project designed to bring positive stories of refugees, migrants and assimilation to local and community media. Media Diversity Institute is supporting the project by training civil society actors to create campaigns and more effectively communicate with journalists and media organizations to spread constructive stories about migrants and refugees.
Given Germany's unique position as home to the highest number of refugees in the European Union, Berlin was the perfect location for such a training. Eight participants representing legal, cultural and economic development initiatives joined, each contributing their unique expertise working closely with migrants and refugees.