15 August 2019
Country: Brazil
by Andréa Doyle
Cultural tip:  To learn a bit more about Amazonia I strongly suggest you listen to a list called Amazonia Groove on Spotify while reading this piece.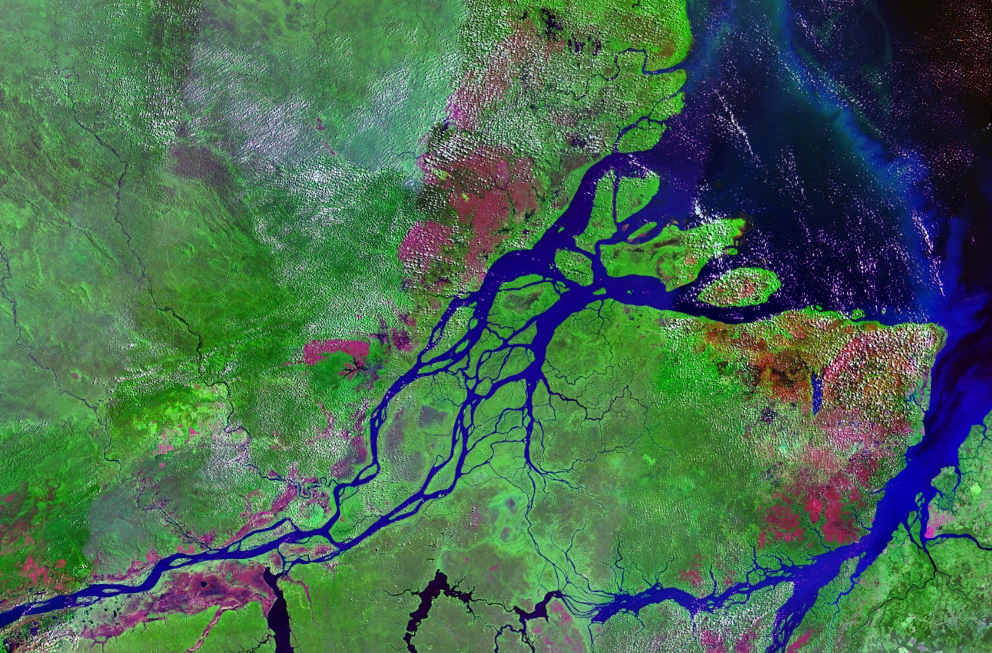 As a "Round Earth" believer, I take climate change very seriously.
One would think that hard statistics announcing an 88 percent increase in Amazon deforestation since June 2018 would make others take climate change seriously, as well. But in Brazil, it seems to be an occasion for Jair Bolsonaro's right-wing cabinet to crack down on hard science, in an exercise of pure nationalism. After the statistics were released, his government accused Ricardo Galvão, Director of the Space Research National Institute (INPE), the institution which gathered, analyzed and published the statistics, of being "unpatriotic" and spreading false information. When Galvão challenged the accusation, he was immediately fired.
These kinds of flagrant denials and misinterpretations are disasterous for diversity. Many indigenous tribe leaders native to the Amazon see Bolsonaro's policies as "genocidal," threatening the rainforest that they have called home for centuries. An increase in illegal gold mining has already lead to the death of a Waiapi indigenous leader, and occupation of the village. Bolsonaro, and the government-affiliated media outlets' disregard for indigenous lives is commonly seen as part of an ongoing crackdwon on these communities, many of whom have voiced that governmental policies have not impacted them this badly since the military dictatorship.
As the devastating impacts of destructive environmental policies become more and more difficult to deny, exercises in ignoring, contorting and completely rewriting the facts are becoming more common. Intrigued by this national exercise in creating, recreating and rewriting "the truth", I set about looking at how the conversation is unfolding on social media, who is tweeting, who is commenting, what they are commenting and who has the most influence.